Sample LoanBack Promissory Note

All blank forms are Microsoft Word formatted templates with descriptive text indicating where information is supposed to be entered.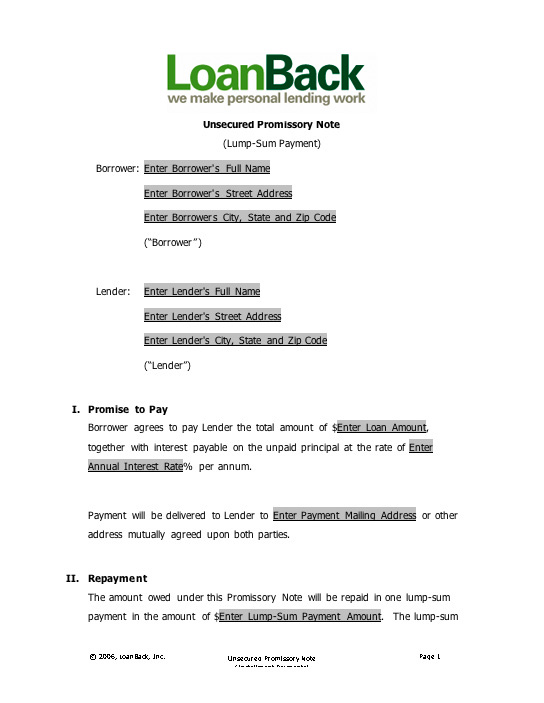 With the document template you simply click on the field you'd like to fill in...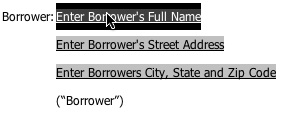 ... and start typing to replace the template placeholder text.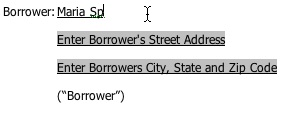 Every LoanBack loan document comes with a Certificate of Acknowledgment of Notary Public in case you'd like to have your document notarized.